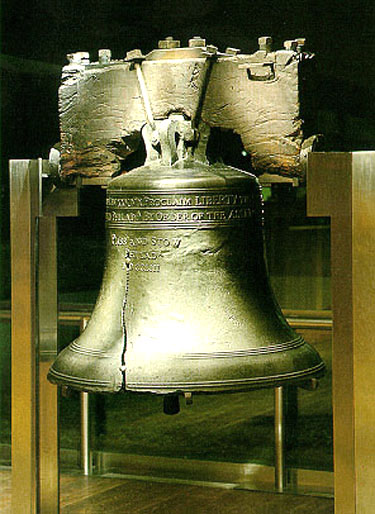 In Hawaii, where some of the most repressive gun laws exist,

The Hawaii Defense Foundation's founding director and presiden

t,
Christopher Baker, has filed suit against the Honolulu Police Chief, the City Council, and the State of Hawaii saying that his Civil and Constitutional rights to firearms have been violated. His application for a concealed handgun carry permit was denied by the Police department because the Police Department, " Did not believe that the reasons...provided did not constitute sufficient justification to issue a permit."
Also In Hawaii, a person who wants to buy a handgun must attend a training course on handgun use before being allowed to purchase one. But, in order to do this, the broad anti firearms laws do not have exceptions to carry
, use, and transport a handgun to legally train in handgun use, which Baker says is a fundamental right.


Baker said that he has been placed in imminent danger to personal harm, and had no means to defend himself. Several times it took police up to ten minutes to respond while he was "Terrorized and faced immediate threats of death or serious injury to himself and his family." He says that, "Self defense is the inherent and fundamental right which the Second Amendment was designed to protect."
The Brady Amicus legal brief submitted to the Court made three broad "claims" to the Court. First, it claims that, "When firearms are carried out of the home, and in public, the safety of a broader range of individuals is threatened."
Quite true. A broad range of Criminals are not as free to prey on unarmed victims. Just ask the person saved from an armed robber killed by an armed employee at a Kroger in Indianapolis. Or the Wisconsin Aldi stores clerk threatened by an armed robber, shot by a customer this month.
Second," ...Carrying firearms in public is not an effective form of self defense. And,in fact, repeatedly has been shown to increase the chances that one will fall victim to violent crime.
Quite to the contrary. "Concealed handgun laws reduce violent crime for two reasons. First, they reduce the number of attempted crimes because criminals are uncertain which potential victims can defend themselves. Second, victims who have guns are in a much better position to defend themselves...
based on data for all 3,054 counties in the United States during 18 years from 1977 to 1994."
John Lott, PhD
, on his well researched book, "More Guns, Less Crime." These statistics were before the surge in every state except one state allowing concealed carry since the mid nineties.
According to a 2000 study by Lott, "shall-issue" laws have reduced homicides by 8.5%, aggravated assaults by 7%, rapes by 5%, and robberies by 3%. Lott argued that if states that did not permit concealed handguns in 1992 had permitted them in 1977, 1,570 murders, 4,177 rapes, 60,000 aggravated assaults, and 12,000 robberies would have been prevented between 1977 and 1992
Third, the carrying of firearms in public negatively implicates other social issues and portends societal ills unlike firearms in the home.

Is this anti gun rights group suddenly saying that guns in the home are OK?

The Brady's lawyers say in their legal filing that concealed handgun permit holders cause a severe problem for police.
Just like all anti firearms rights activists claimed in every state that now allow concealed carry that there would be shootouts at every traffic accident, they imply that police will have serious daily problems in Hawaii with permit holders during traffic stops. Once again, believing that people are not aware of what happened in the real world, this has not been the case anywhere in the U.S.A.
Here's Their Press Release and More Facts To The Contrary


"
Feb 13, 2012
Washington, DC -- The Brady Center filed a brief today in the U.S. District Court for the District of Hawaii urging the court to dismiss a challenge to Hawaii's strong gun laws restricting the carrying of loaded guns in public.

Hawaii's strong gun laws protect families from the severe danger of loaded guns in public," said Jonathan Lowy, Director of the Brady Center's Legal Action Project. "We urge the court to follow more than a dozen other courts around the nation in recognizing that there is no right to carry loaded guns in our streets, parks, and playgrounds."
This assertion completely ignores the undeniable fact that criminals have no problem with carrying guns while preying on Hawaiians, In reality, only one state does not allow concealed carry of loaded handguns in some form. Some states require a carry permit, and some even do not. Hawaii is a "May issue" state, and not a "Shall issue" state, meaning granting a permit is at the whim and discretion of the issuing official.
'The lawsuit, Baker v. Kealoha, challenges Hawaii gun laws limiting public carrying of loaded guns to "exceptional case[s]" because of the severe risks posed by guns in public. The Brady Center's brief urges the court to dismiss the lawsuit, citing legal rulings from around the nation that the Second Amendment is limited to a narrow right to possess guns in the home for self-defense and does not grant a right to carry loaded guns in public.
The Brady Center's brief cites studies showing that guns in public expose all members of society to great risks, as guns are used far more often to kill and wound innocent victims than to kill and wound criminals, and guns are also used far more often to intimidate and threaten than they are used to thwart crimes.'
Woman kills her returning rapist with shotgun
Woman Shoots Would-Be Rapist
Cocoa Store Owner Shoots Robber
Okla. mom Sarah McKinley defends her infant sons life from armed intruders
Woman Uses .22 Pistol to Shoot & Kill Invader
84-year-old Cincinnati man uses gun to defend himself during home invasion
Licensed gunpacker at GAS STATION shoots to defend himself
Mom with Ohio concealed handgun license fires gun to ward off sex offender's violent attack
Woman kills her returning rapist with shotgun
Pizza Guy Pulls Gun on Robber
Man at ATM Shoots Armed Robbers
Woman who shot 12-year-old won't face charges, but boy will
Gun Owners Busy Shooting Thugs in Toledo
Dont bring a knife to a gunfight
Appalachian School of Law shooting
Armed 11 year old Girl Defends Home from 3 armed Burglars: Armed Citizen
Texas 15 Year Old Defends Self, Sister; Shoots Burglar
Child Shoots Intruder - Port Allen, LA
Boy Uses Dad's AR-15 to Shoot Invader
Houston Self Defense Shooting CCW
Tire Shop Robber Shot by Armed Citizen (TX)
Shot Boy 11, Shoots Illegal Alien Home Invader
Woman Speaks Out After Shooting Attackers
Police: Shooting Was Self-Defense
Man Stops criminal with his concealed handgun
Woman kills her returning rapist with shotgun
84-year-old Woman Shoots Intruder
Elderly Apartment Owner Shoots Invader
Kentucky Homeowner Shoots Would-be Thief
Armed Pastor Holds Crooks at Gunpoint for Police
Metro Mom Kills Home Invader
FoxNews: Pregnant Mom Holds Burglar at Gunpoint
HOME INTRUDER IS FATALY SHOT 10PM
89-Year-Old Fires Gun at Intruder
Woman In Home Kills Intruder
Man Fires Shotgun to Kill Home Invader
Man Shoots And Kills Intruder
Resident Kills Intruder, Wounds Another
Chicago Elderly Kills Intruder With Handgun
71-year-old homeowner shoots burglar
69-Year-Old Shoots Home Intruder
Armed Samaritan Thwarts Bank Robber
Woman Shoots Crazed Gunman at Mega-Church
Ailing Elderly Man Shoots Robber
Another 911 Caller Shoots & Kills Intruder
Texas Father Protects Family, Kills Intruders
Man Uses Handgun to Protect Home
Houston Self Defense Shooting CCW
Ambushed Dad Shoots Back at Robbers
Security Video: Woman With Gun Shoots Robber
Armed Customer Shoots Knife-Wielding Man
Man at ATM Shoots Armed Robbers
Good reason to be armed...
Armed Citizen Halts Liquor Store Robbery
Good Samaritan Kills Woman's Attacker
Liquor Store Owner V Armed Robber
Robber killed by clerk, robber's accomplice charged with it
Robber's Victim Pulls His Own Gun
Man Uses Shotgun to Protect Home
Man's Shooting Spree Thwarted by Armed Citizen
Gas Station Clerk Fires Gun at Robbery Suspects
Woman Uses Handgun to Shoot Invader
Armed Citizen Shoots Violent Ex-Boyfriend
Clerk Shoots Armed Robber
Gunfight Caught on Tape: Store Owner vs. 2 Armed Robbers
Robber Gets Shot By Clerk
Having guns doesn't mean you can rob everybody
Home Intruder Fatally Shot & killed by elderly man During 911 Call
Armed Beauty Queen Fatally Shoots Intruder in Florida Home Invasion
Man with concealed-carry permit kills robbery suspect in Cleveland
teen robber shot by Wal-Mart shopper
Richmond Store owner grateful for man who shot robber
Would-Be Robber Fatally Shot
Pizza Delivery Man Shoots, Kills Robber
Dunkin' Donuts robbery suspect dies after being shot
Customer shoots, kills robber at L.A. Tan
Clerk Who Shot Robber Acted in Self Defense
Man who shot robber a hero
Diner owner shoots robber in self defense
Clerk says he shot robber in self-defense
Church's customer shoots robber in neck
Beach pizza shop owner fatally shoots robber, police say
*Opposing Views 02/14/12
"The Brady Center's brief also cites data showing that Hawaii's strong gun laws have helped Hawaii achieve the lowest gun death rate in the nation, less than a third the national average..."
Once again, back to reality, in 2010, Hawaii had a murder and non-negligent manslaughter rate of
1.8 per 100,000 population - a decrease of 0.6% under the 2009 rate.
In 2010, Vermont, where concealed carry permits are not required for carry, there was
a murder and non-negligent manslaughter rate of:
1.1 per 100,000 population - a decrease of 13.1% under the 2009 rate.
Hawaii had an overall violent crime rate in 2010
of 1.8 per 100.000 residents
Vermont
had an overall violent crime rate in 2010
of 1.1 per 100.000 residents
Looking at overall violent crime, contrary to anti gun Lawyers' claims, concealed carry of handguns without a permit seems to be less of a factor in violent crime in Vermont
than strict gun control helps in preventing it in Hawaii.
The Defendants have asked the Court to dismiss Baker's case. A hearing on that will be held in April.